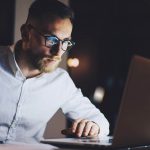 The risky game we know how to play
We aim oriented. Just like any of our clients. When we assess your investment portfolio, we combine elaborate research, due diligence and portfolio projecting. All together, that results in a comprehensive strategy tailored for your needs and aims…
A personalized service
Every investment strategy begins with a detailed checklist. We ask you about your investment history and experience, your short and long-term goals. Also we will touch on how you see your retirement options, and the which risks you feel ok with taking. We do that to tailor your investment plan as closely to your needs as possible. Everything else is built up on these insights. It lets us develop a diversified portfolio that's aligned with your financial objectives as closely as possible.
An integrated team
Our team consists of more than a dozen experts. It includes investment managers, private equity and fixed-income analysts, market strategists and research specialists. They browse and evaluate thousands of investing options. They're carefully assessing the associated expenses and tax efficiencies as well as projected ROI. All before laying any investment opportunity to your table.
The team we employ includes:
Certified Financial Planner practitioners (CFP)
Chartered Financial Analysts (CFA)
Chartered Institute of Management Accountants (CIMA)
Masters of Business Administration (MBA)
Chartered Retirement Plan Specialists (CRPS)
We select our analysts based not only on their impressive knowledge or expertise but also based on their abilities. Like ability to coordinate and plan out smart investment strategies.
Comprehensive reporting
You should never have to wonder: "What's going on with my investments?" That's why we offer analytic tools designed to assist our clients in seeing a financial picture sharply at any time. Our clear, thorough reports roll out a wide range of information and present it in an easy-to-follow format. It lets you see how your investments are doing. Every report does a comparison of your portfolio with industry benchmarks and the goals you've initially set.
Examine all of your assets in one place
On top of that, we give you access to the newest technologies for keeping track of all your investments, not just the ones you manage with us. Within your own secure online portal, you'll be able to apprehend all your holdings. Including 401(k)s, college funds, or private equity investments. Your complete financial overview will be at your command at any time you need it. As a cherry on the top, all the data will be updated on a daily basis. When you're ready to set—and reach—ambitious goals, we're here to assist! Learn more about how we can help you plan better.