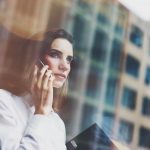 Top profits start with smarter strategies
While our clients are patriotic for their country, they aren't interested in paying more than their fair share in taxes! We help companies and people with optimizing their income tax strategies today. Also we work with property development strategies for the future and assess those plans as their market volatility or laws change.
Why we're different?
We want you to be aware of all the options, even strategies that may not make sense for you at this moment. We discuss backup plans additionally. All so that you understand and are comfortable with your options. Even with those you leave behind, at least understanding why you did so.
We're eager on working as a team with our clients, their attorneys and accountants.
Our time-proven insights and initiative ideas lead the financial team results towards a unified planning process.
In cooperation with your trusted advisors, we:
Integrate tax considerations into our investment decisions
Analyze and optimize your Alternative Minimum Tax (AMT) exposure
Evaluate the effects of new legislation on income and estate planning
Call us at 1.555.531.8712 to learn more about how we can optimize your taxes and real estate!